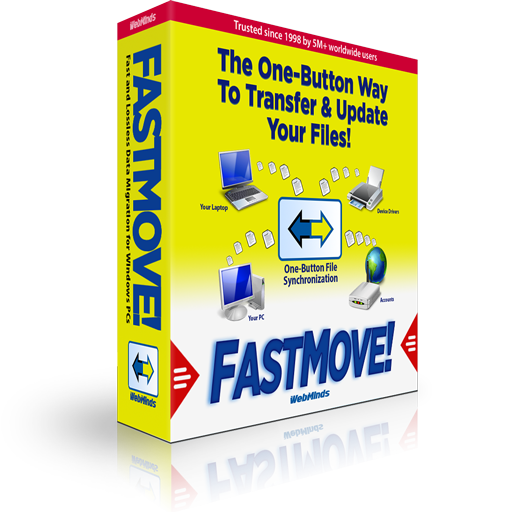 Buying a new computer is always exciting and fun. However, transferring all your files, installing the software you need, and configuring Windows settings to match the setup you're used to is never easy and can waste hours of your time. FastMove takes the hassle out of data migration between PCs and makes it easy to transfer everything from your old computer to the new one.
With FastMove you can transfer user profiles, device drivers, your installed software, custom files and folders, and browser favorites. It also has an awesome sync feature that lets you effortlessly synchronize folders both locally and remotely.
Download
Visit Website
Buy Now
Support
Download
Transfer data between Windows PCs
FastMove is designed to migrate data between computers running Windows in a quick and efficient way. Whether you want to transfer data between PCs running the same Windows version or need to move your files and settings from Windows 7 to Windows 10, FastMove has you covered.
Download FastMove
Download FastMove for free and see how easy it is to transfer data from your old computer to your new system. The free trial lets you migrate custom files and browser favorites for an unlimited number of times. FastMove supports data transfers between 32-bit and 64-bit systems, as well as between Windows 7, Windows 8, and Windows 10.
Visit Website
Buy Now
Support