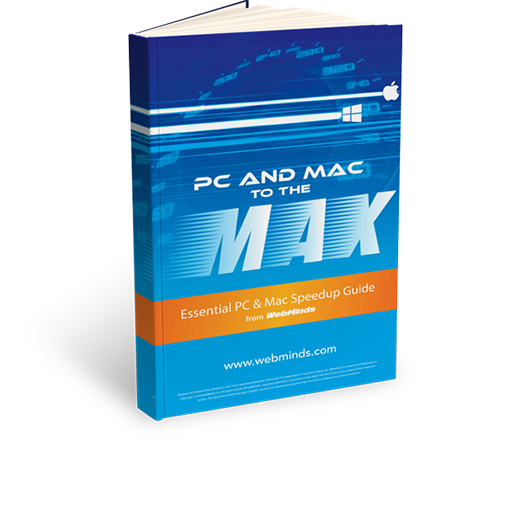 Having to deal with a slow computer is one of the most frustrating things in your everyday life. We've known people get so frustrated that they've punched their laptops and threw them out of the window. But you don't have to do anything that drastic because it's possible to speed up pretty much any PC or Mac.
"PC and Mac to the Max" ebook will help you make your PC and Mac faster with the help of some simple tweaks. You'll learn how to clean up digital junk, optimize system settings for best performance, control your software, delete duplicate files and more. "PC and Mac to the Max" gives easy-to-follow instructions for regular computer maintenance, so that you won't need to ask a computer technician to fix your slow computer ever again.
"PC and Mac to the Max" will teach you how to:
Back up your computer
Find and delete all sorts of junk files
Speed up PC and Mac startup
Remove unnecessary software
Find and delete duplicate files
Customize Windows for best performance
And more…
"PC and Mac to the Max: Essential PC & Mac Speedup Guide" gives step-by-step instructions how to make your computer faster, more responsive, and a pleasure to use.