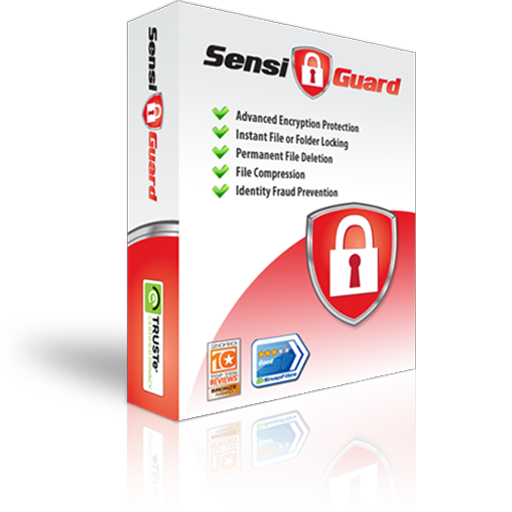 Protecting your private files has never been easier! You don't need to have any technical knowledge to encrypt files with SensiGuard.
SensiGuard is an advanced yet easy to use file encryption software that will allow you to encrypt files and folder, protect your private information and prevent identity theft. The program uses 256-bit AES encryption, which is the highest industry standard. But this doesn't mean that SensiGuard requires any technical knowledge from the user. On the contrary, it makes encrypting as quick and easy as possible.
With SensiGuard your private data will be under lock and only you will have the key.
Download
Visit Website
Buy Now
Support
Download
Protect yourself from data theft with SensiGuard file encryption software. Unlike other data encryption programs, SensiGuard doesn't require you to have any technical knowledge. All you need to do is select the files you want to encrypt and SensiGuard will do the rest.
SensiGuard combines advanced data encryption methods with an intuitive and easy to use interface. It uses 256-bit AES encryption, the same technology used by government organizations, to protect your data.
With SensiGuard you can lock files and folders in just a couple of clicks, manage passwords, compress encrypted files to save disk space, and protect yourself from identity theft.
Visit Website
Buy Now
Support