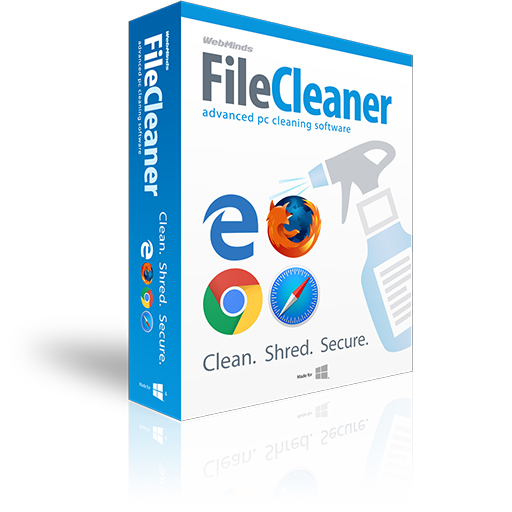 Make your computer fast, clean and secure with FileCleaner's powerful cleanup and optimization tools.
FileCleaner has a powerful set of Windows utilities to make your computer run faster without any hassle. It can run real-time PC cleanup, delete junk files in one click, remove annoying browser toolbars, uninstall unwanted programs, and fix PC errors.
In addition to all its PC cleanup and optimization features, FileCleaner will help you protect your privacy. It has a built-in file shredder that can securely erase files so that they can never be recovered.
With FileCleaner your computer will become as fast as when it was brand new! And the best part is that you don't have to be a computer expert to use all of FileCleaner's advanced tools.
Download
Visit Website
Buy Now
Support
Download
Do you want to speed up your computer and protect your privacy at the same time? FileCleaner is the tool you need for complete PC cleanup!
FileCleaner is a fast and easy to use system cleanup program that will speed up, repair and protect your computer in real time. With FileCleaner you can delete junk files and temporary files created by your browsers, delete annoying toolbars, and repair registry errors in just a couple of clicks. In addition to that, FileCleaner has a built-in file shredder that will help you protect your privacy. What makes FileCleaner different from similar software is that you can set it to clean up your system in real time. This feature will help you save time and keep your computer clean at the same time.
With FileCleaner, your computer will stay fast, stable and secure.
Visit Website
Buy Now
Support