Have you ever needed to free up Google Drive space so urgently that you had to delete your holiday shots or audio books from it? Or did you have to move Google Drive files back to your computer just because your free cloud storage space was nearly full? Doing that is far from ideal because you risk losing some files you need by failing to back them up on your local drive. But did you know that there's an easy way to free up space on Google Drive? The best bit is that you don't have to move or delete anything you might need. All you should do is remove duplicate files from Google Drive. Read on to find out how.
Find and Delete Duplicate Files to Recover Google Drive Free Space
The more cloud storage space we have, the more we seem to need. That happens because when Google increased Drive quota, people started dumping all sorts of stuff there without thinking twice. The good news is that it's relatively easy to recover a substantial amount of Google Drive space – all you need to do is find and remove duplicate files from Google Drive.
Duplicate files are exact copies of files that are already on your Google Drive. Typically, you upload them along with the rest of the files in a folder, click on "Save As", rename the file but save a duplicate document because you don't make any edits, and so on. In addition to that, your team members may upload duplicate content if they don't know that you've already uploaded it.
If you use Google Drive on a regular basis, you'll be shocked by the number of duplicate files you have there (and the amount of space they occupy).
Remove Duplicate Files from Google Drive Automatically
The easiest way to get rid of Google Drive duplicate files is to use Easy Duplicate Finder. All you need to do is download and install the program, connect it to your Google Drive account, and run a scan. Don't worry, Easy Duplicate Finder won't take a long time to search your Drive for duplicates because it doesn't download any actual files – just their metadata.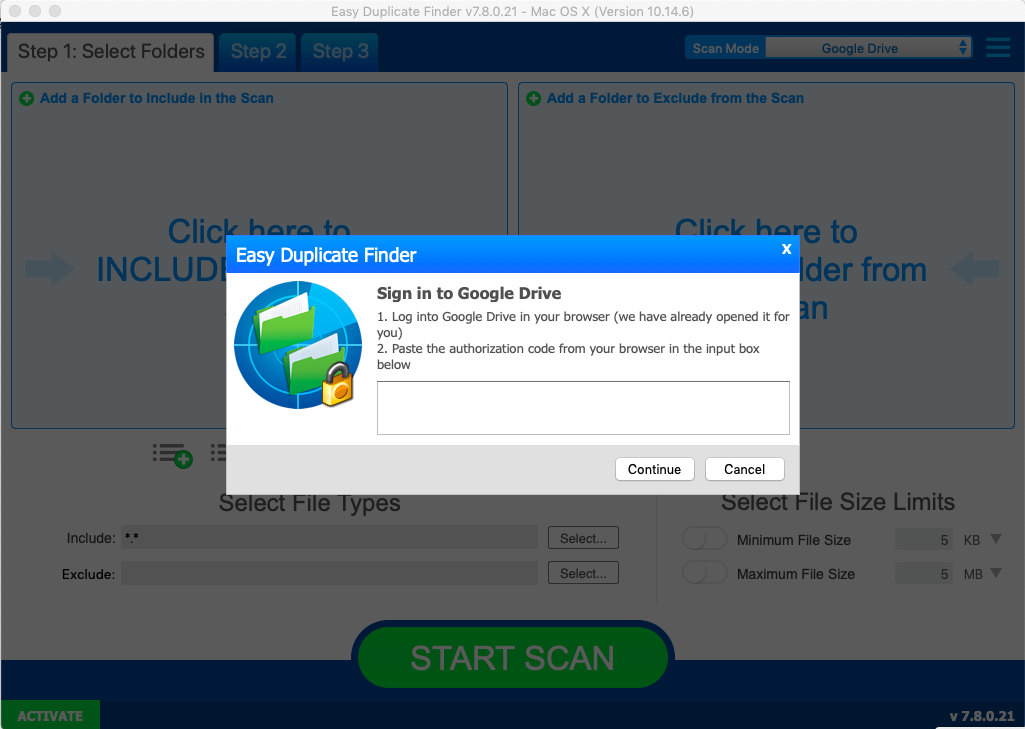 When the app finishes scanning your Drive, you'll get a summary showing you how many duplicates were found and how much space you can recover by removing them. You can then proceed to the next step and either delete all duplicates in one click, or go through the list and select uncheck the files you want to keep.
You'll be amazed how quickly and easily you'll be able to redeem Google Drive free space!
Clean Up Google Drive Manually
If you don't feel like using a Google Drive duplicate finder, you could always try to clean it up manually. To do that, you'll need to identify duplicate files and then delete them one by one. While some duplicates are easy to spot, some may be sneaky so make sure you examine the contents of your Drive well. Also, look out for false duplicates – files that are almost the same. Typically, these are different versions of a document or similar photos. While you may want to delete the similar photos, you should pay extra attention to false duplicates to avoid deleting anything important.
Keep Things Organized
The secret to organized cloud storage is keeping it that way. So don't forget to review files on your Google Drive and scan for duplicates with Easy Duplicate Finder on a regular basis.