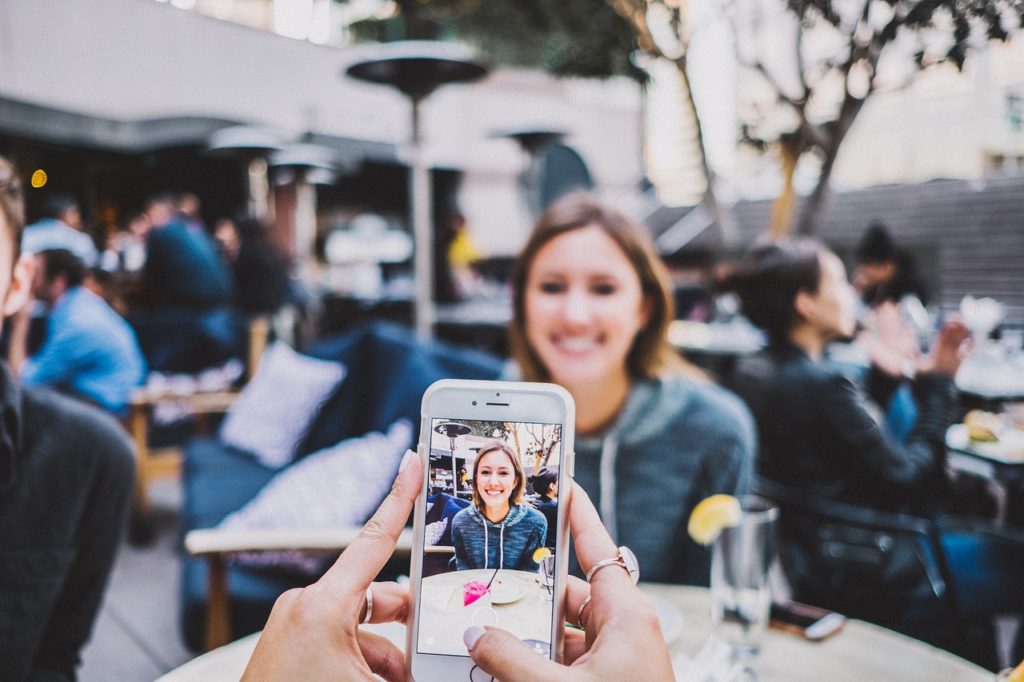 Even the most affordable modern smartphones come with decent cameras and large amounts of storage space. The combination of these two features is great because it lets us take as many photos as we like, wherever we are. But there's a downside to this – most people got into the habit of snapping photo after photo without even bothering to check the results. This habit seems harmless, but eventually, it results in low storage space and a slow phone.
How Many of Your Photos Are Bad?
Recently, Avast performed a study where they analyzed user data to identify what kind of pictures people stored on their smartphones and how many of these photos were bad. The term "bad photos" was used for duplicate pictures, multiple shots of the same subject, and low-quality photos with poor focus, lighting, white balance, etc. The results of the study were shocking – in the United States people store 27% of bad photos on their phones. That's more than 1/4 of all the photos you have. For some countries, like Japan and South Korea, the number of bad photos was even higher, as much as 31%.
The problem with storing duplicate and low-quality shots is that you not only clutter your albums with the photos you don't need but also waste precious storage space. With an average photo taking up 3MB (or much more if you use the high-quality setting on your phone's camera), you are likely wasting over 1GB of storage space on useless pictures. And if you use a service like Google Photos and haven't set up your phone to sync photos over WiFi only, you're literally paying for each duplicate or blurry photo you store.
It's also worth mentioning that a lot of smartphone users upload photos from their phones to their computers, including using services like Dropbox. As a result, people waste space on their phones, computers, and cloud storage.
The Solution: Delete Duplicates & Manage Similars
Deleting duplicate files and unneeded similar shots from your smartphone can help you redeem lots of storage space and thus make the phone faster and more responsive. The latest version of Duplicate Photo Cleaner lets you do exactly that without spending hours on going through all your photos and deleting the shots you don't need one by one.
Duplicate Photo Cleaner, our popular app for managing duplicate and similar photos on PCs and Macs, has a new Mobile SmartScan mode that makes it easy to find, delete, and manage photos on Android and iOS devices. Using the new scan mode is easy:
Connect your phone to your Windows PC using a USB cable, then open Duplicate Photo Cleaner and it will detect your connected phone automatically. You can also select Mobile SmartScan from the scan modes drop-down menu and then connect your phone.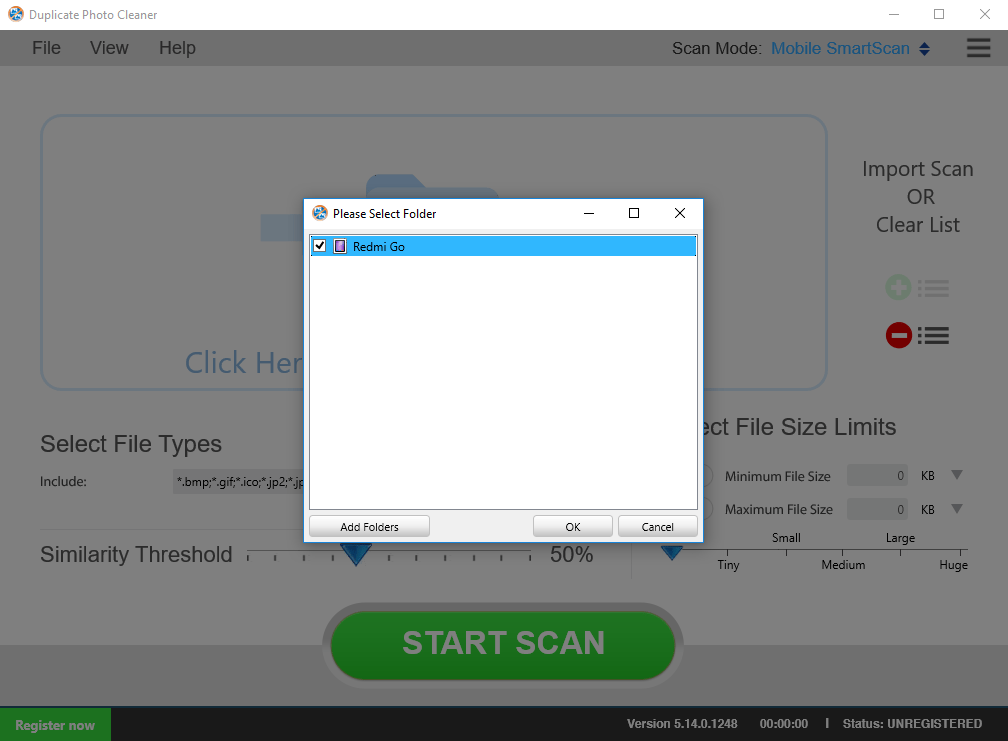 DPC will detect connected phones automatically so all you need to do is select the device you want to scan.
Set up the similarity threshold (100% to find duplicate photos only, or the default value of 50% to identify both duplicate and similar shots). Click on the Start Scan button and wait for the scan to finish.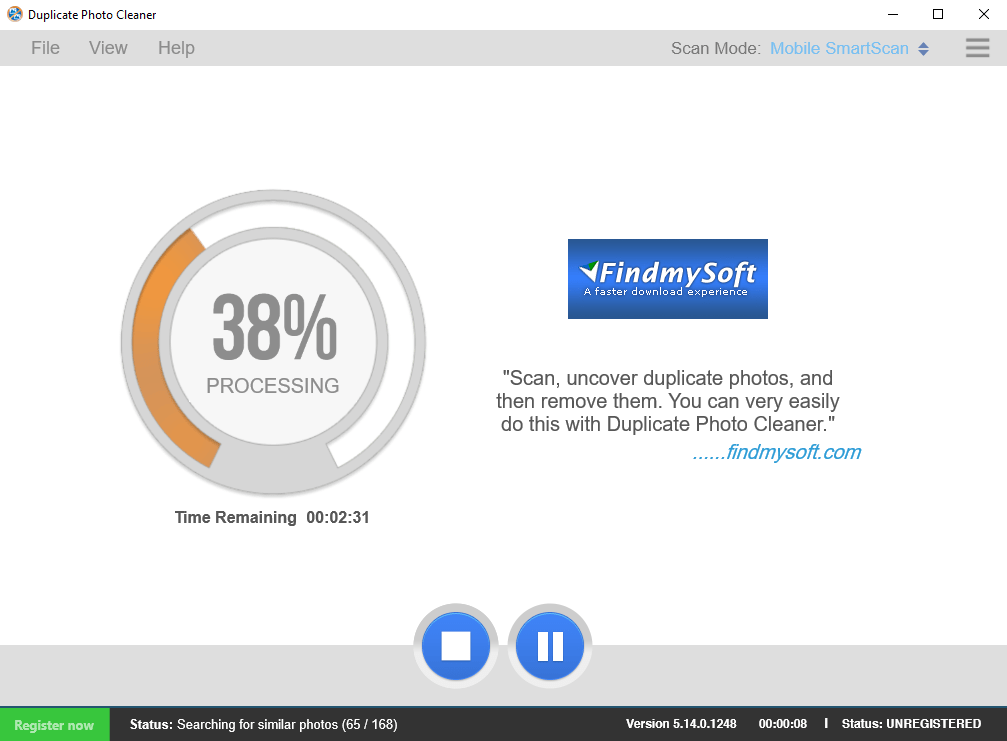 Click on the Go Fix Them button to proceed to the next step.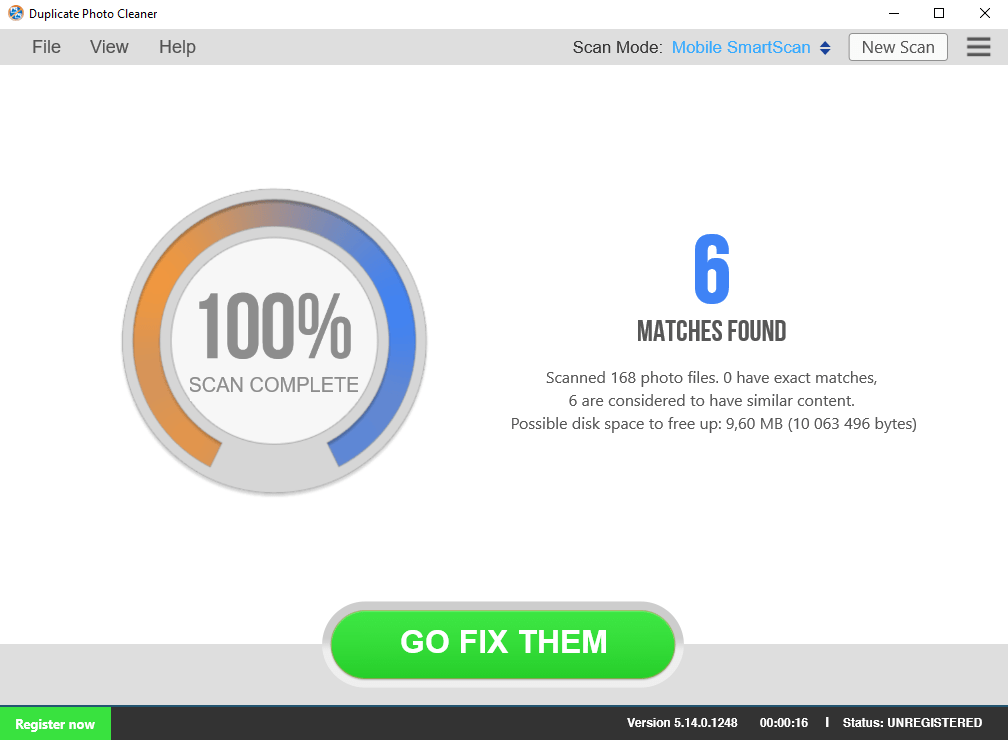 Use the bulk selection options to select all the bad photos you want to remove.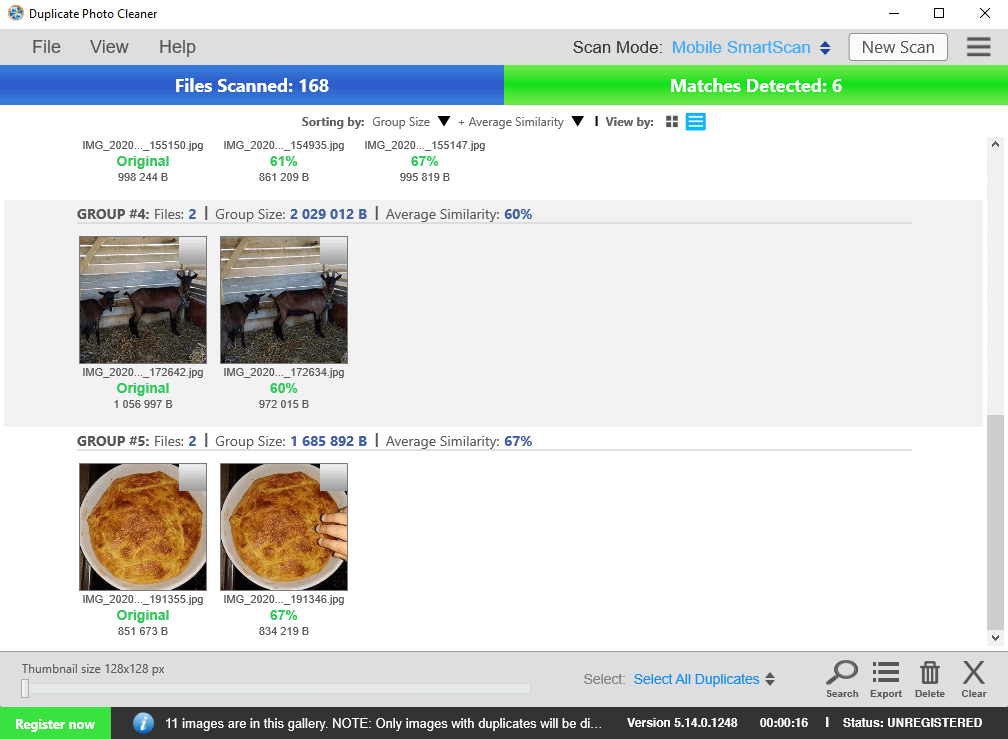 When ready, click on the trash can icon to delete all the photos you don't need.
When you've finished deleting bad photos from your phone, it's a good idea to switch to Standard Scan and run DPC on your computer. You may well find some photos you don't want to keep on your PC and free up some extra space for the stuff that matters!