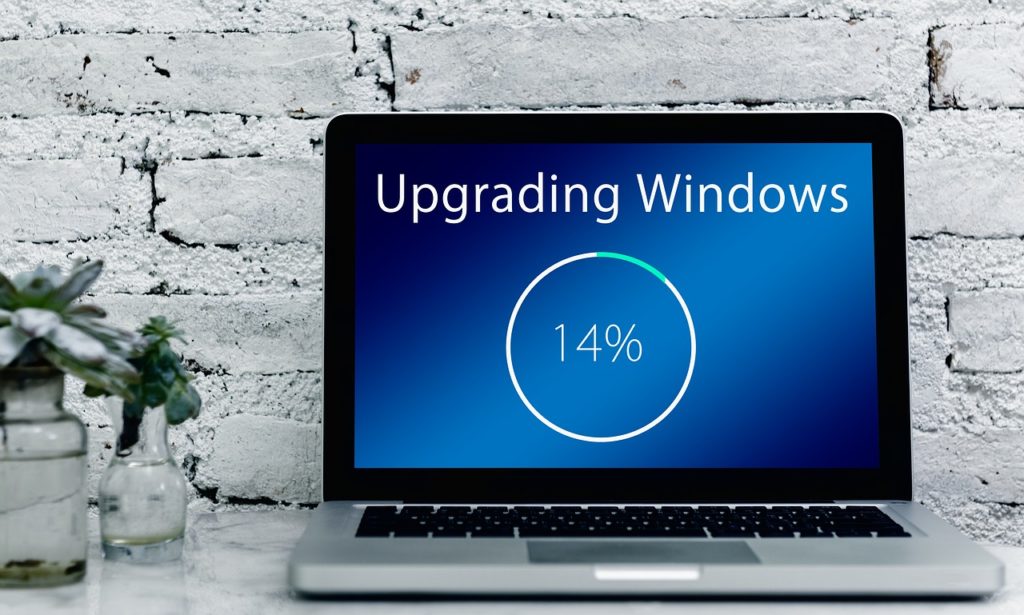 Microsoft has officially discontinued Windows 7, which means there will be no more updates, bug fixes, or security patches. If you haven't yet, now is the time to upgrade to Windows 10 and move your files from your old Windows 7 machine to the new, better and more secure Windows 10. But before you start copying your files and folders, you should do some digital housekeeping.
Why You Should Clean Up Your PC Before Moving to Windows 10
If you're running Windows 7, then most likely you've had your computer for several years and you probably have tons of files, folders, and lots of software programs. And, frankly speaking, a lot of these files and programs are nothing but junk. There are outdated apps you don't use anymore, redundant settings, old files you don't really need to keep, and hundreds of duplicate files and photos.
If you migrate to Windows 10 as is, all this junk will safely make way to your new and clean computer, making it bloated and cluttered. You don't want that, do you? So, read on to see what to do to move only the files you really need.
1. Sort Through Your Folders
This is something you've been putting off for a long while. Well, now is a great time to open Windows Explorer and check all your folders for outdated stuff. Are there any videos you've since moved to an external hard drive? Any old downloads and software installers you no longer need? True, it takes time to sort through your folders and remove everything you don't need, but it's worth it because that way you won't be moving stuff you don't need to a new computer.
A good way to speed up the process is to use a tool like FileCleaner to identify the largest files on your computer and delete or move them in bulk if you don't need them anymore.
2. Delete Temporary Files
The next step is to give your old PC a digital cleanup and delete all kinds of unneeded temporary files that do nothing but take up valuable disk space. This is especially important if your new computer uses an SSD – the less clutter you put there, the better. Temporary files are usually created by your operating system, Web browsers, and software. You can easily remove them with the built-in Disk Cleanup tool in Windows 7 by doing the following:
Click on the Start button, then go to All Programs
Choose Accessories – System Tools and then select Disk Cleanup
If prompted, select which storage device you want to clean up
When the tool opens, make sure all checkboxes referencing temporary files are selected
Click OK, then click on the Delete Files button to start the cleanup
If you're looking for a quicker and easier way to run junk files cleanup, our FileCleaner will do the job in just a couple of clicks.
3. Uninstall Software You Don't Use
Now that your Windows 7 PC is free from junk files, it's time to get rid of software junk. You know, all these programs you downloaded and installed but never use. Doing this is especially important if you're planning to move software to Windows 10 with a data migration tool – why move something that you won't ever use?
To uninstall software in Windows 7, go to the Control Panel, click on Programs, select a program you want to uninstall and click on the Uninstall link. Don't forget to reboot your PC after uninstalling software to make sure all traces of the programs are gone.
4. Delete Duplicate Files and Photos
By now your computer should be a lot cleaner and more organized than it was. However, there's one more huge task to do – get rid of all duplicate files and photos.
Every computer has duplicate files because they have a knack of lurking in the most unlikely places. Most of the time, you get them when you download the same things twice, save several versions of the same file in two or more folders, rename or move songs between folders, and upload/download photos. Just think of it – duplicate files can take up as much as 50% of your hard drive. OK, that's a huge number and we're sure not each and every file you have as a duplicate, but you get the idea. Add to that tons of digital photos of the same subject, dull low-quality shots, and you'll see why it's so important to manage duplicate files and similar photos.
If you try cleaning up duplicates manually, you risk spending days on the task and deleting files that are not duplicates by accident because files can share the same name but have different content. That's why your best bet is to use apps like Easy Duplicate Finder and Duplicate Photo Cleaner. EDF will deal with all kinds of duplicate files including emails and files on your Google Drive, and DPC will help you manage duplicate and similar photos in all popular image formats.
5. Make a Backup
And last but not least, make sure you create a backup before you migrate from Windows 7 to Windows 10. It's your choice how to back up: you can save important files on an external hard drive, upload them to Google Drive or Dropbox, or use an automatic cloud backup service like GigaToolz. The main thing is that you should secure important files so that they're safe in case something goes wrong.
Have you followed all the five steps? Now you're ready to move your data to Windows 10!