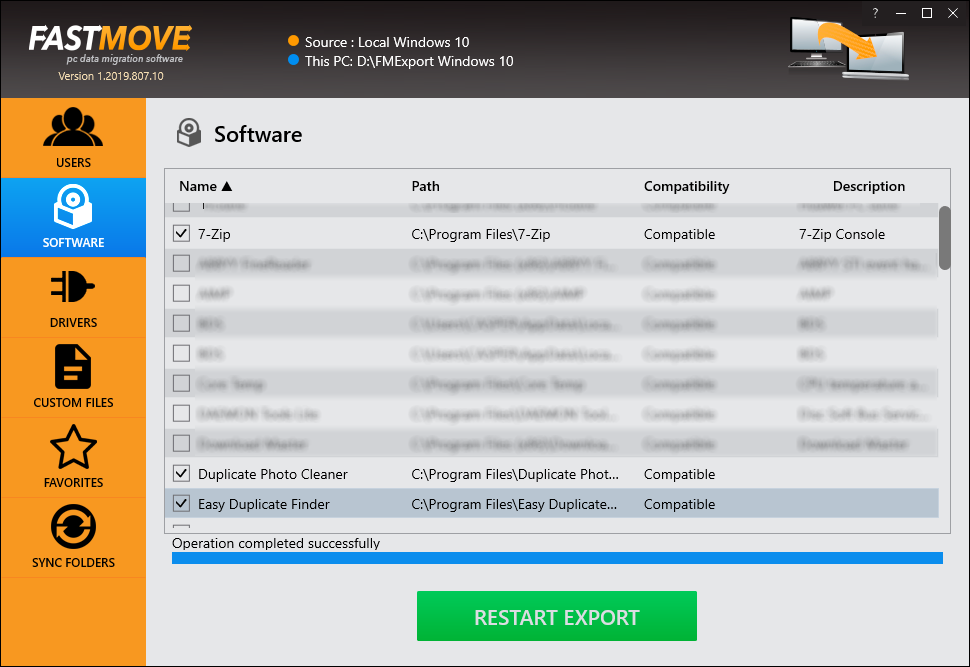 Are you looking for an easy and reliable way to move your favorite games and programs from your old computer to your brand new laptop? Then FastMove is exactly what you need!
The latest version of FastMove offers support for lots of popular apps and games, software detection engine optimization, and greatly improved performance.
The new software detection engine makes it possible for FastMove to detect and successfully migrate all kinds of software, even between different versions of Windows. Here's a list of some (but not all) games and software titles you can move between PCs with FastMove:
Google Chrome and other popular browsers
AnyDesk
AnyCam
NitroPDF Pro
Gameloop
MS Teams
Zoom
Skype
WinRar and 7-Zip
BitTorrent
Games:
Cyberpunk 2077
GTA 5
Call of Duty
Red Dead Redemption 2
CS GO
CoD Black Ops Cold War
Starcraft II
Dota 2
Super Bomberman R
League of Legends
With FastMove, transferring all your files, software, user accounts, drivers, and settings from one computer to another is a breeze. All of your data will be copied to your new PC automatically while staying intact on the old computer.
To migrate everything to your new PC, simply select what you want to move on the source computer, connect to the target PC using a network or select an external hard drive for offline migration, and FastMove will move all the data automatically.