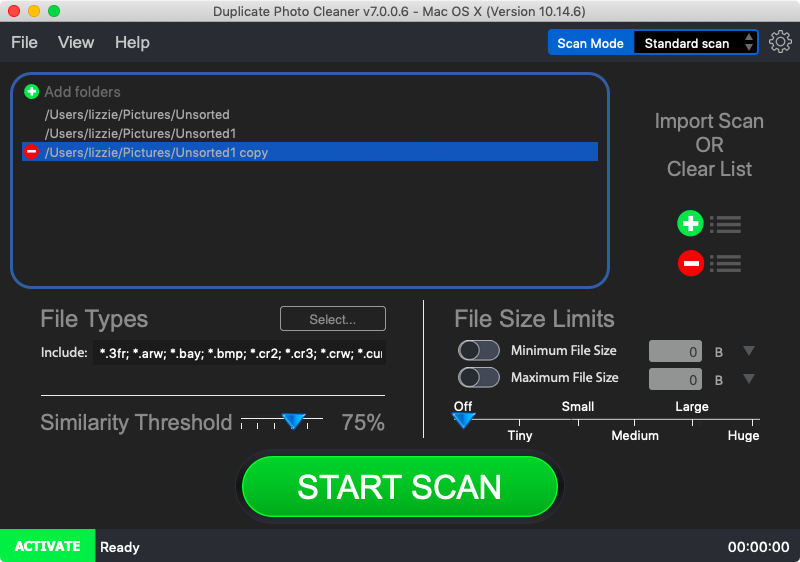 Today we're excited to share with you Duplicate Photo Cleaner 7! This release is more than just an update – we've completely redone DPC using a new technology that greatly improves performance, upgraded its look and feel, and introduces a dark theme.
Revamped Scanning Engine
Did you know Duplicate Photo Cleaner could delete all your duplicate photos and streamline managing similar images? Now it can do it all faster, better, and smarter! The brand-new scanning engine included in this upgrade uses the latest image similarity detection technology that makes finding duplicates blazing fast and offers unmatched accuracy.
New Look and Feel
To match the new scanning engine, DPC 7 got a complete facelift. The new UI has been carefully crafted using the latest app design trends, making Duplicate Photo Cleaner not only fast but also amazingly easy to use. All the options are at your fingertips and the cool new dark and light themes let you manage duplicate photos in style.
Support for the Latest MacOS X VersionsThis new version of Duplicate Photo Cleaner supports all modern versions of MacOS X, even the latest betas.
Click here to download Duplicate Photo Cleaner 7 and enjoy all the benefits of the new version!