Today we have wonderful news – we've introduced EDF Monitor and now Easy Duplicate Finder for Windows can detect duplicate files in real time! Now won't miss a duplicate file ever again and keep your PC fast and clean.
We've also added some important performance improvements and made EDF scans even faster.
What Is EDF Monitor?
EDF Monitor is a background process (system service) that monitors the appearance of new files on your PC.
The EDF Monitor keeps track of new files and compares them with directories previously scanned with Easy Duplicate Finder every 30 minutes. It calculates the hash for each new file and if it finds identical hashes in your existing files, it notifies you of new duplicate files.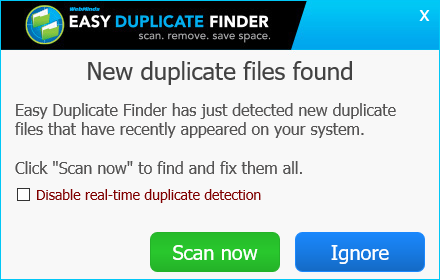 You can then run a scan with Easy Duplicate Finder and remove the new duplicate files quickly, thus maintaining your computer in perfect shape. You can also ignore the notification and in that case, a new notification will be shown no earlier than 1 hour later.
To disable EDF Monitor, check the "Disable real-time duplicate detection" box in the popup or go to Settings – General and select the "Disable real-time duplicate detection" box there.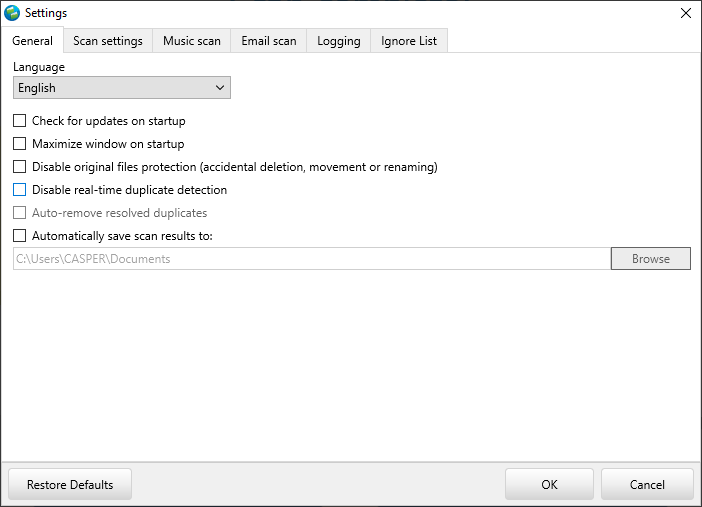 Get the New Version Now and Remove Duplicates in Real Time!