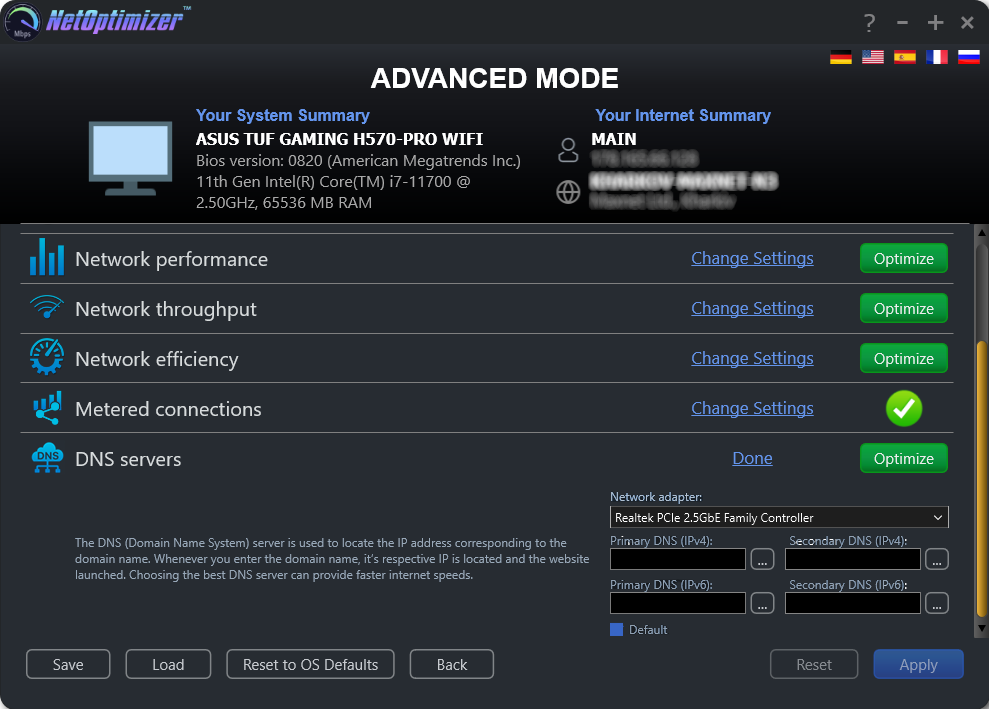 Are you struggling with slow browsing speeds when pages are taking a long time to load? We have a solution!
We've just released NetOptimizer 2.0, which has a powerful new feature to speed up your browsing in just a couple of clicks: DNS name server editing. This feature offers automatic and manual optimization.
We've also improved the UI to make NetOptimizer even more intuitive and easy to use so we advise you to download the new version as soon as you can.
Why I Should Edit My DNS?
Every time you open a Web page, your computer uses a DNS server to locate the IP address of the page you're requesting. The faster the DNS server does its job, the faster the page will load. However, Windows always uses a default DNS (usually set by your ISP), which often makes pages take a while to load.
The new NetOptimizer lets you set your preferred (primary/secondary IPv4/IPv6) DNS server for the selected physical network adapter so that you can choose a faster, more responsive DNS. Moreover, it will locate the best DNS on computer startup and offer you to switch to it automatically (manual mode is also supported).
With NetOptimizer, you don't need to have any technical knowledge or follow risky online tutorials to adjust hidden Windows settings – simply click on automatic optimization and you're all set. In addition to all-round automatic optimization, you can tweak individual network settings in one click.